It may be sad, but it is true that Asian color cosmetics are a bit limited when it comes to the variety of shades. We may eagerly await for the expansions that can make it a better representation of the diversity of our excellent customer base; we would want to help everyone decipher which one of the existing base makeup products will be an excellent match for your skin.
You may be aware that the look du jour in Korea as of the moment is dewy skin. Achieve this look by first and foremost using SPF. Also, make sure that you have second cushion compacts like the BB or CC creams over the full-coverage traditional foundations.
The Cushions
A staple of a Korean woman's cosmetic case is the cushion compact. It is an almost translucent and dewy coverage that is imparted by a cushion that does not have a rival in the world of base makeup and color cosmetics. Cushion compacts were able to experience a meteoric rise in the must-have status as rapidly as their BB Cream siblings. It was because it helped us achieve a coveted dewy glow.
Air Cushion Sunblock XP from Iope
It is a compact that is an absolute must-have. You can find it in the bags of almost every woman in Seoul. It is very popular that they sell one every six seconds in Korea. It has the C shades that offer more coverage and the N shades that provide a lighter coverage that it can even out the skin. The pale beige called 21 has some pink in it, and 23 is a bit more tan in hue, and it can complement the olive-undertoned skin. Even if the cushion compacts only have two shades, they can work with a bit more flexibility for a large variety of skin tones. They are not for massive coverage, but they can make the skin look airbrushed and even.
Hera, UV Mist Cushion
The cushion compact of Hera may have a lot in common with its sibling from Iope. It is a bit longer-lasting, and it offers a slightly more substantial coverage. It is the Korean flight attendants' favorite. They depend on it to keep their glow while they go on long international flights. The colors may follow the same system as Iope.
Dr. Dream, Luminous Rosegold Cushion
The cushion from Dr. Dream offers the most substantial coverage and hydration among our cushion options. It suits people who have pink undertones.
The BB Creams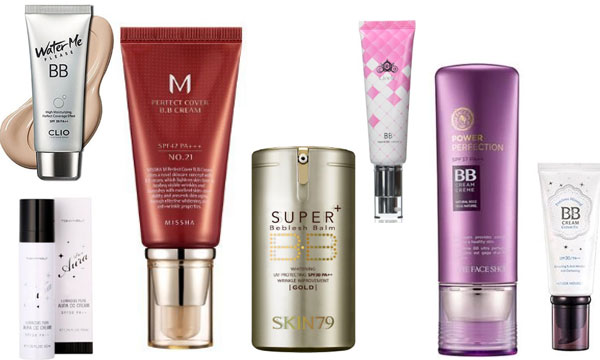 BB creams are the gateway drug to Korean beauty in the USA. These tinted moisturizers eliminate the steps. They are more pigmented than the tinted moisturizer, but they are not as pigmented as the foundations. These are versatile creams that can reduce the need for a moisturizer and primer if you have healthy skin. These can pack skincare in the form of makeup.
Mizon, Snail Repair BB Cream
Those who are addicted to snail cream should rejoice. It has our favorite ingredient concentrated at 45% in BB cream form. The snail is beneficial to every skin type because of its anti-inflammatory properties. It is excellent for those who have skin types with acne. This cream can work to minimize the blemishes and scars from past blemishes. The color is a bit fair, and it is unfortunate that it only has one shade that can just work well with those that have pink undertones.
Shangpree, Crystal BB Cream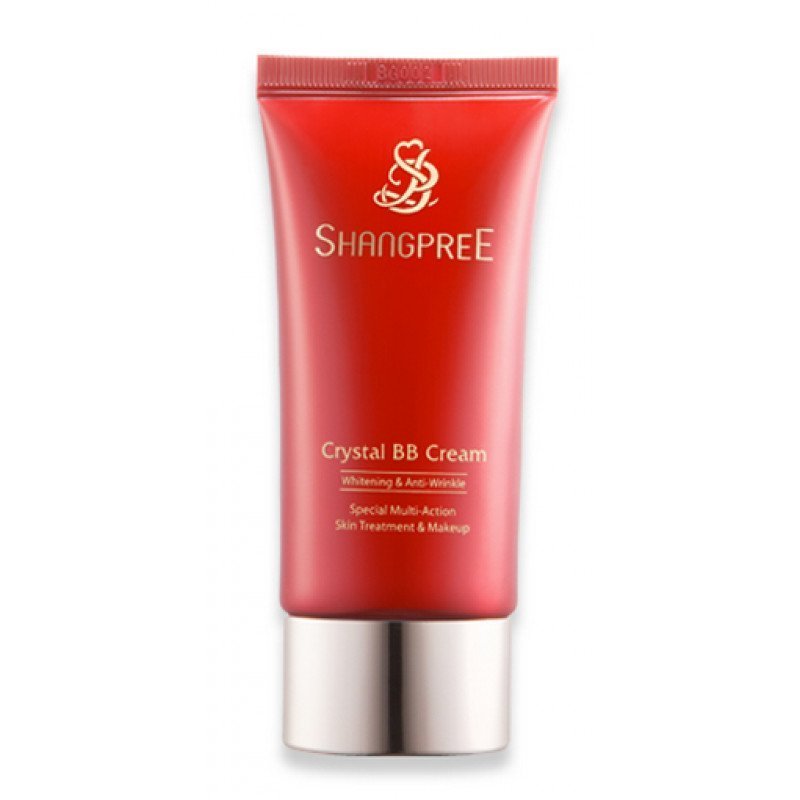 Shangpree's Crystal BB Cream may only have one shade, but if you are fair-skinned, it is a good bet because it is more than just a tinted moisturizer. It is very rich with skin benefits that the well-trained aestheticians in Shangpree apply at the end of every facial treatment. This BB cream is beneficial because it has antibacterial plant extracts that are great for the reduction of inflammation and acne scars.
Holika Holika, Aqua Petit Jelly BB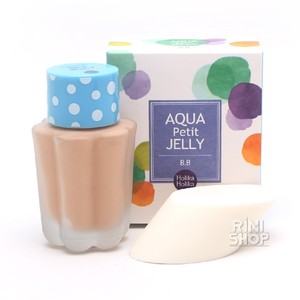 Here is a jelly-like BB cream that genuinely hydrates which is why it is a must-have for those who have dry skin and are looking for light coverage. It has a formulation with 80% marine collagen and mint water that provides a cooling effect and helps the skin retain its moisture.
The CC Creams
Here, CC stands for "color correcting." They are products that are somewhat similar to BBs that work to improve issues like sallowness or redness with the use of light-diffusing particles. These are the newest members of our cosmetic family that came from Hera. It is one of the many subsets of the high-end brand group Amore-Pacific.
HERA, CC Cream
Here is a tinted cream that is all about making the skin look perfect. Koreans even call this the "photoshop cream." It can minimize the pores, even out skin tone and it helps to "correct" the skin. It boasts a cocktail of powerfully beneficial ingredients that includes hyaluronic acid and honey. This product can both impart a glow and mattify the skin. It also features a pleasant and light scent that may fade away after application. The shades no. 21 & 23 best suits fair skin tones that have yellow undertones.